Tuesday 2nd February 2021
Good morning, Year 5.
I hope you are all feeling great and are keen to get started on today's activities.
Before you do, let's think about the theme for this year's Mental Health Week - Express Youself. Expressing ourselves is about finding ways to share feelings, thoughts or ideas through creativity. This could be through art, music, poetry, dance, drama, film, photography and doing activities that make us feel good. Check out the PowerPoint attached which might give you some ideas for you to try this week and in the future. You could upload your choosen activity/activities to Seesaw. Above all, enjoy expressing yourself x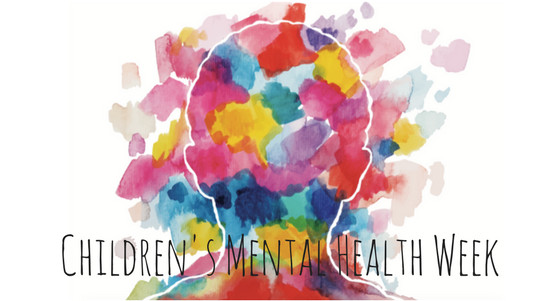 EMA (15 minutes)
Please follow the link to My Mini Maths and scroll to Week 8. (Solving problems with scaling.) Have a go at the tasks below. Start on one star and move onto two star if you're feeling confident. If you need extra support, you can watch the online tutorial - Vid 1.
* Click on TUE (scroll down for answers.)
** Click iQ2
https://myminimaths.co.uk/year-5-mini-maths/
Maths
You can join me on Teams at your usual time of 9 or 9:30 am today. I look forward to seeing you all.
Mental Maths (20 minutes)
Follow the link below to Hit the Button. Click on Number bonds then choose:
*Make 1 (1dp)
https://www.topmarks.co.uk/maths-games/hit-the-button
LO (40 minutes)
Equivalent fractions
If you were unable to join me on Teams or you simply want a recap, work through the maths PowerPoint on equivalent fractions. After, have a go at maths activities 1 and 2. Check your answers before moving on to the extension activity. For the extension activity you can choose from a *, ** or *** activity.
English
You can join me at 10:30 on Teams to listen to some of Carrie's War and to discuss today's activities.
Spellings (20 minutes)
Our spellings again this week are homophones or near homophones. Please complete the wordsearch attached. Don't forget to spend time revising our words of the week, below.
WOTW: necessary, especially, opportunity, sincere
Sentence Level (10 minutes)
Last week, we completed work on modal verbs as balanced arguments often contain these types of verbs. Today, please follow the link to BBC Bitesize where you will find two videos and 3 short activities based on modal verbs. Can you remember what they are? Find out!
https://www.bbc.co.uk/bitesize/articles/znd26v4
Writing
Today, we are going to draft and edit our second paragraph in our writing - Should children have been evacuated during the war? This paragraph is going to contain all the points that are "for" evacuation. For this session, you are going to need your planning sheet and your "Pros and Cons" list from last week. (I have attached the Pros and Cons PowerPoint in case you would like to view it again plus the planning sheet and the ideas that I had for the pros and cons of evacuation.) Included in this paragraph will be sentences that we practised last week which include a connective word, generalised speaker, language of debate and a point. Look at the following example to help:
Connective – generalised speaker – language of debate – make the point – extend and explain the point
Eg. Additionally, many children stated that they enjoyed the taste of living in the countryside as it was a new and exciting experience for them as well as a fantastic opportunity to make new friends.
Mrs Bailey
***Good afternoon Year 5, Please note the different structure to the afternoon today. I will be doing a live Teams input for your RE lesson today at 1:45pm. There will be no live Teams input for Computing. However, you can come onto Teams anytime from 1pm to ask any questions and/or get help.***
1pm

Optional Teams meeting available for Computing.

Please join me if you need any help or guidance.

1:45pm

Live RE lesson
For a video which explains how the afternoon will work and your Computing task, please click here .
Computing (45 minutes – 1 hour)
***Please note***
There is no live introduction today but please do join me on Teams anytime between 1pm and 1:30pm if you require any assistance with your Computing. You can join the meeting if and whenever you need any help or if you want to discuss your PowerPoint with me.
LO - I can use text, photo, sound and video editing tools to refine my work.
LO - I can select, use and combine the appropriate technology tools to create effects that will have an impact on others.
Today, we are going to continue working on our PowerPoint/Keynote timeline.
You should have saved this from last week so you can just carry on from wherever you were up to.
Please spend around 45 minutes to an hour working on your PowerPoint. Make sure you keep saving your work throughout.
We are probably going to one more lesson on this after today so please don't feel like you need to finish it today.
If you do finish then please move onto the Rapid Router task.
Task 1:
Finish your action buttons.
Test them to make sure that they work correctly.
Task 2:
You will need to use editing tools to refine your work.
This includes things like changing the colour and style of your font, the colour of your action buttons, changing the background on the slides and adding appropriate images to accompany the information on the slides.
***There is a checklist for you to work through available to download in the files section. This has been updated since last week***
The checklist is written in the form of star challenges. I expect everybody to begin by completing the one star challenges and then working your way through at your own pace until you reach the level of challenge that suits you.
If you do not have access to PowerPoint or Keynote then please continue working through Rapid Router on Code for Life:
Please spend around 45 minutes to an hour on this.
You should start working from the level that you got up to last week. Make sure that you are using the most efficient code possible so, for example, using repeat blocks rather than 10 'forward' blocks.
Let me know how you get on!
RE
Please join me on Teams for a live lesson at 1:45pm.
LO – I can describe key aspects of how Hindus celebrate marriage and explain why these are important to Hindus.
LO – I can compare Hindu weddings to other weddings that I have been to/seen, including Christian weddings.
If you can't join us for the live introduction on Teams then please follow the instructions below:
Task 1 (5 minutes):
First, we are going to be reflecting on our own experiences of a wedding:
Have you ever been to a wedding?

What happens at a wedding?

How do the bride and groom prepare for the wedding?
Think about each question carefully. You can jot down ideas if you want to. They may be useful for the next task.
Task 2 (10 minutes):
During the ceremony the bride and groom take 7 steps around the fire to symbolise the promises they make towards each other with God as their guide.
Predict what those promises might be.
Please post all of your work on Seesaw.
Task 3 (25 minutes):
Watch the video about Hindu weddings and answer about the following questions:
It says that in Hinduism, 'Marriage is a duty'. What do you think that means?

Why are Hindu weddings so big?

How does the bride prepare for the wedding? Is this the same for a Christian wedding?

For what reason do they get married under a mandap?

What is one of the traditions that the bride's family does to welcome the groom into the family?

What rituals do you notice taking place during the ceremony?

Write down 2 similarities and 2 differences between a Hindu and a wedding that you have been to/seen.
Guided Reading
Please continue to work through questions from yesterday.
Please post your answers onto Seesaw.
My small group
Please complete questions 9 to 12 on the Healthy Eating sheet that we used yesterday.
Please complete 'The Log Cabin Vocab 2 sheet'.
The answers are provided for you to mark your own work.
Have a lovely afternoon!
Files to Download